Friends and acquaintances of 52-year-old Molyn Prince express shock as they learnt about his accident early this morning.
Prince, a sheep farmer died after falling off his pedal bike and into a ravine off the roadway at around 20 minutes to 1 at Round the Town, St. Peter.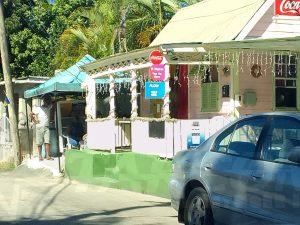 His very close friend Karine Hudson recounts her last moments with Prince at Andrea's Souse Bar and Grill in St. Peter last night.
She described him as a very helpful person
Meantime a resident of St. Peter described Prince as a well liked person.
Resident of St. Peter