Starcom Network
The Full Story The Most Influential Media Brand In Advertising
We are home to the leading FM radio stations in Barbados – Voice of Barbados (VOB) 92.9 FM, HOTT 95.3 FM, The Beat 104.1 FM and Life 97.5 FM. Operating from its base on River Road in Bridgetown, Starcom has been a bastion of broadcasting excellence for over 75 years. 
Through our family of powerhouse stations, we reach every demographic of listener in Barbados. Each station has clearly defined audiences and leads in their respective formats.  We have a proven formula for consistently delivering unique, compelling and entertaining content and feature some of the best radio personalities in the business. The results are retention of the largest mass audiences in the case of VOB and HOTT and valuable niche audiences as with The Beat 104.1 FM and Life 97.5FM. 
Combined, Starcom dominates radio in Barbados and is the only broadcast network reaching over 50% of radio listeners. Two of our stations, VOB and HOTT, hold number one and two positions respectively, as it relates to radio listenership between 5:30am and 12:00 Midnight. Starcom Network is therefore the best choice in radio for your promotional message.
HOTT 95.3 FM
HOTT is the top urban music station. It is one of the most listened to stations and its morning host, Jon Doe, has been consistently the #1 radio personality.  Its musical style includes, soca, reggae, dance hall, hip-hop and R&B. The audience is well spread, but higher among the middle and lower socio economic groups. HOTT's dominance is such that it is evident among youth audiences from 15 years old and goes up to the 40 – 44 age group.
VOB 92.9 FM
Is the undisputed premier news/talk and community platform in Barbados. News and public affairs is its core. Musically and culturally there is a strong local and regional flavour. The audience is well spread by socio- economic groups and by sex. Its target is listeners 40 years and older.
The BEAT 104.1 FM
The BEAT 104. 1FM targets persons between ages 30 to 55. Listeners tune in for hit music that is familiar and popular, yet easy on the ears. It promotes an aspirational lifestyle. The target audience is predominantly middle to upper class and upwardly mobile. Genres of music featured include adult contemporary, power ballads, Top 40 hits, sweet soca, reggae (easy listening/classic) and local/regional R&B. The Beat is home to the popular Destination Disney promotion.
LIFE 97.5 FM
Life 97.5FM is the leading faith and family focused station in Barbados and features a 100% gospel music. This station is designed to inspire audiences motivated by content of a spiritual nature. It features a heavy diet of family-oriented and children's content. Life is a trusted brand in the Christian community, a significant niche on the island.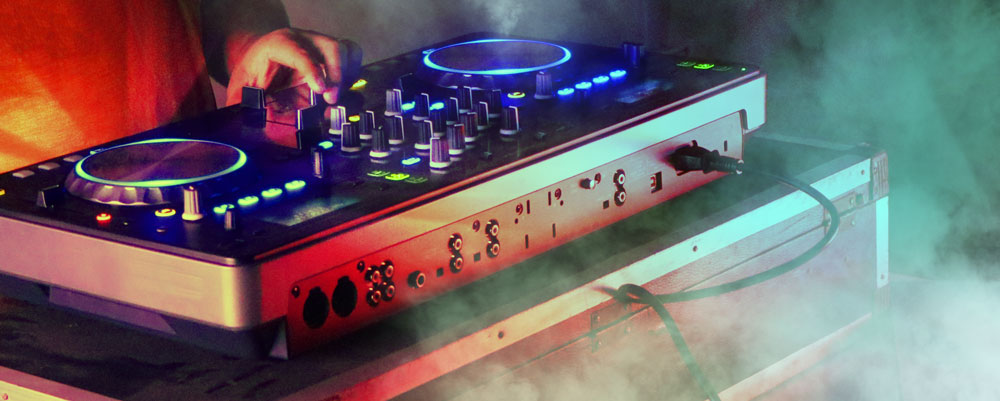 The wired broadcasting system in Barbados was started by Commander Mansfield Robinson R.N. (Ret'd) who arrived in Barbados from England in 1934. The Company was formed on October 24th, 1934, under the name of Radio Distribution (Barbados) Ltd. The first manager was Mr. H.J. Witnell and on April 2nd, 1935, the first subscriber was connected to Cable Radio in Barbados. It is here that the STARCOM Story started, with a service called Radio Distribution operating from a building in Wildey. It was the start of the broadcasting era in Barbados and a tradition of excellence.
Regular daily transmission consisting of relays of programmes from the BBC and short wave stations in America and Canada, were first broadcast on a schedule from 4:00 p.m. to 10:00 p.m. daily. In 1936, transmissions were increased to include 8:00 a.m. to 10:00 a.m.
The Company's premises and amplifying equipment were destroyed by fire in 1938 but with new equipment and new premises, the service was fully restored within two weeks.
Mr. J.M. Laing was appointed manager on the outbreak of war in 1939 and programmes were improved by the introduction of a record library. A local news service was begun. Announcers and operators were located at the receiving station outside the town, but in 1947 when the number of subscribers had risen to 1,800, a studio was built in the Bridgetown premises and regular broadcasts from the studio were undertaken.
At this stage, the Company received technical assistance from Broadcast Relay Service Ltd., of London. Mr. Laing was transferred to Radio Trinidad and Mr. J.H. Peacock became Manager/Engineer, being succeeded in Apil, 1951 by Colonel R.W.R. Oliver as General Manager, who retired in 1967 and was succeeded by the Chief Engineer, F.G. Duesbury, who became the first Barbadian General Manager. He retired in 1989.
Early in 1951, the company was taken over by Rediffusion Services Ltd., a subsidiary of Overseas Rediffusion Ltd. of London. From a small studio at Trafalgar Street in 1947, the company relocated to the present River Road headquarters in 1958. Rediffusion's innovation enabled it to blaze countless trails in the broadcast media, from radio relays in the early days to the full-fledged dynamic broadcasting services of today.
REDIFFUSION
In September 1979, the Nation Corporation purchased Barbados Rediffusion Services Ltd., enabling the company to expand its broadcasting division through the launch of its second radio station, Voice of Barbados (790 VOB) on May 1st, 1981. VOB created the first morning show (the Roadrunner), in 1984, broadcasting live from neighborhoods and villages throughout the island, Monday to Friday.
On May 30th, 1988 YESS 104.1 FM (now The Beat 104.1FM) was introduced as the company's third radio service.
On November 30th, 1997, Star Radio closed its doors and the next day December 1st, HOTT 95.3 FM was born. HOTT 95.3 FM caters to the under-25 age group and is hosted by some of the best young radio deejays on the island. It is the number one choice of youthful listeners.
On August 11th, 2013, Starcom Network launched LIFE 97.5, a rebranded and re-energized version of the original Gospel 97.5 station, which was started in 2000 and in 2011, was reformatted to facilitate the Caribbean Superstation, which broadcast on the 97.5 FM frequency for a short time.
STARCOM NETWORK
On Friday November 27, 1999, Barbados Rediffusion Services Ltd. changed its name and image and became STARCOM Network Inc. Since then, we have seen frequency switchovers on VOB from AM to FM to improve quality and embraced newer technologies.
LEADING THE INDUSTRY
Today, STARCOM Network Inc. leads the commercial broadcasting industry in Barbados. The company prides itself in providing its clients with the finest advertising products and services.
For over seventy-five years, STARCOM Network Inc. has been shining over Barbados in many different ways. Ours is a story of service and broadcasting excellence.