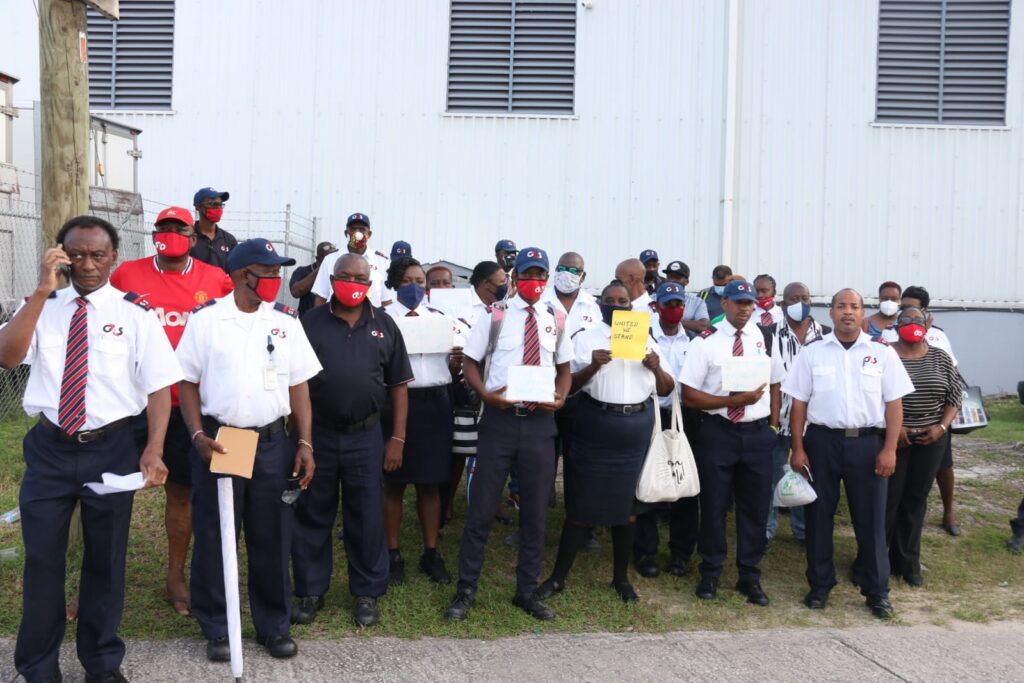 Labour Minister Colin Jordan tomorrow tries to broker a deal in a dispute that saw some of the guards employed by security company G4S back on strike this morning.
They are promising to keep up their fight for a pay increase and better conditions as long as necessary.
Last week scores of the guards protested outside the company's Brighton, St. Michael headquarters, demanding that G4S provides better pay and conditions of service.
They went back to work, as is the custom, after the dispute was referred to the labour department which tried to broker an agreement between G4S and the security guards through their representatives, the Barbados Workers Union.
But those talks broke down leading to today's action.
This morning Barbados Workers Union, Industrial Relations Officer, Shakeda Williams, addressed the workers and members of the media outside the company promising no retreat.
She said the BWU would seek the intervention of the minister of labour Colin Jordan.
This afternoon President of the BWU Division at G4S Ormond Mayers, confirmed that the dispute was now before the labour minister and they have returned to work pending the outcome.