[et_pb_section fb_built="1″ custom_padding_last_edited="on|desktop" admin_label="Header" _builder_version="4.16″ use_background_color_gradient="on" background_color_gradient_type="circular" background_color_gradient_direction_radial="top left" background_color_gradient_stops="rgba(0,79,140,0.34) 0%|rgba(0,56,94,0.95) 50%" background_color_gradient_overlays_image="on" background_color_gradient_start="rgba(0,79,140,0.34)" background_color_gradient_end="rgba(0,56,94,0.95)" background_color_gradient_end_position="50%" background_image="https://starcomnetwork.net/wp-content/uploads/2019/12/funeral-home-image-44.jpg" custom_padding="10vh|0|12vh||false|false" custom_padding_tablet="10vh||10vh||false" custom_padding_phone="5vh||5vh||false" top_divider_style="wave2″ top_divider_color="rgba(12,113,195,0.11)" top_divider_height="100%" top_divider_flip="horizontal" bottom_divider_style="curve" bottom_divider_color="#ffffff" bottom_divider_height="3vw" bottom_divider_flip="vertical" global_colors_info="{}"][et_pb_row _builder_version="4.16″ global_colors_info="{}"][et_pb_column type="4_4″ _builder_version="4.16″ custom_padding="|||" global_colors_info="{}" custom_padding__hover="|||"][et_pb_text _builder_version="4.16″ text_font="||||||||" ul_font="||||||||" ol_font="||||||||" header_font="Vollkorn||||||||" header_font_size="84px" header_letter_spacing="1px" header_line_height="1.2em" header_2_font="Vollkorn||||||||" header_2_font_size="44px" header_2_letter_spacing="1px" header_2_line_height="1.4em" header_3_font="||||||||" header_4_font="||||||||" header_5_font="||||||||" header_6_font="||||||||" background_layout="dark" max_width="800px" module_alignment="left" custom_margin="||20px|" animation_style="slide" animation_direction="left" animation_intensity_slide="2%" header_font_size_tablet="35px" header_font_size_phone="30px" header_font_size_last_edited="on|desktop" header_2_font_size_tablet="35px" header_2_font_size_phone="30px" header_2_font_size_last_edited="on|desktop" global_colors_info="{}"]
Obituaries
[/et_pb_text][/et_pb_column][/et_pb_row][/et_pb_section][et_pb_section fb_built="1″ _builder_version="4.16″ custom_padding="54px|0px|100px|0px|false|false" global_colors_info="{}"][et_pb_row _builder_version="4.16″ custom_padding="29.6875px|30px|29.6875px|30px|false|false" animation_style="zoom" animation_intensity_zoom="2%" border_width_all="12px" border_color_all="rgba(183,183,183,0.22)" border_style_all="ridge" box_shadow_style="preset3″ box_shadow_vertical="60px" box_shadow_blur="80px" box_shadow_spread="-30px" box_shadow_color="rgba(0,0,0,0.29)" global_colors_info="{}"][et_pb_column type="4_4″ _builder_version="4.16″ custom_padding="|||" global_colors_info="{}" custom_padding__hover="|||"][et_pb_signup mailchimp_list="elegantthemestest|26e9af0331″ layout="top_bottom" first_name_field="off" last_name_field="off" title="Subscribe to Obituaries" _builder_version="4.16″ form_field_background_color="rgba(12,12,12,0.03)" header_font="Vollkorn||||||||" header_font_size="35px" header_line_height="1.4em" body_font="||||||||" body_font_size="16px" body_line_height="2em" form_field_font="Open Sans||||||||" form_field_line_height="2em" use_background_color="off" custom_button="on" button_text_size="13px" button_text_color="#ffffff" button_bg_color="#24c9c3″ button_border_width="12px" button_border_color="rgba(0,0,0,0)" button_border_radius="100px" button_letter_spacing="1px" button_font="Libre Franklin|600|||||||" button_icon="||divi||400″ button_icon_placement="left" button_on_hover="off" text_orientation="center" background_layout="light" max_width="600px" module_alignment="center" header_font_size_tablet="30px" header_font_size_phone="25px" header_font_size_last_edited="on|desktop" border_radii_fields="on|0px|0px|0px|0px" button_letter_spacing_hover="1px" button_bg_color_hover="#27d8d2″ global_colors_info="{}" button_text_size__hover_enabled="off" button_one_text_size__hover_enabled="off" button_two_text_size__hover_enabled="off" button_text_color__hover_enabled="off" button_one_text_color__hover_enabled="off" button_two_text_color__hover_enabled="off" button_border_width__hover_enabled="off" button_one_border_width__hover_enabled="off" button_two_border_width__hover_enabled="off" button_border_color__hover_enabled="off" button_one_border_color__hover_enabled="off" button_two_border_color__hover_enabled="off" button_border_radius__hover_enabled="off" button_one_border_radius__hover_enabled="off" button_two_border_radius__hover_enabled="off" button_letter_spacing__hover_enabled="on" button_letter_spacing__hover="1px" button_one_letter_spacing__hover_enabled="off" button_two_letter_spacing__hover_enabled="off" button_bg_color__hover_enabled="on" button_bg_color__hover="#27d8d2″ button_one_bg_color__hover_enabled="off" button_two_bg_color__hover_enabled="off"][/et_pb_signup][/et_pb_column][/et_pb_row][/et_pb_section][et_pb_section fb_built="1″ fullwidth="on" _builder_version="4.17.4″ _module_preset="default" global_colors_info="{}"][/et_pb_section][et_pb_section fb_built="1″ specialty="on" admin_label="Obituaries" _builder_version="4.16″ global_colors_info="{}"][et_pb_column type="3_4″ specialty_columns="3″ _builder_version="4.16″ custom_padding="|||" global_colors_info="{}" custom_padding__hover="|||"][et_pb_row_inner _builder_version="4.16″ custom_padding="|0px||||" global_colors_info="{}"][et_pb_column_inner saved_specialty_column_type="3_4″ _builder_version="4.16″ custom_padding="|||" global_colors_info="{}" custom_padding__hover="|||"][et_pb_blurb title="JUDITH VERONICA ROWE" image_icon_width="150px" _builder_version="4.17.4″ header_font="Vollkorn||||||||" header_font_size="20px" header_line_height="1.5em" body_font="||||||||" body_line_height="1.9em" text_orientation="center" width="100%" custom_padding="|0px||||" animation="off" header_font_size_tablet="30px" header_font_size_phone="25px" header_font_size_last_edited="off|desktop" border_radii_image="on|100px|100px|100px|100px" border_width_all_image="10px" border_color_all_image="#ffffff" box_shadow_style_image="preset5″ box_shadow_vertical_image="0px" box_shadow_spread_image="2px" box_shadow_color_image="#eceff3″ image_max_width="150px" locked="off" global_colors_info="{}"]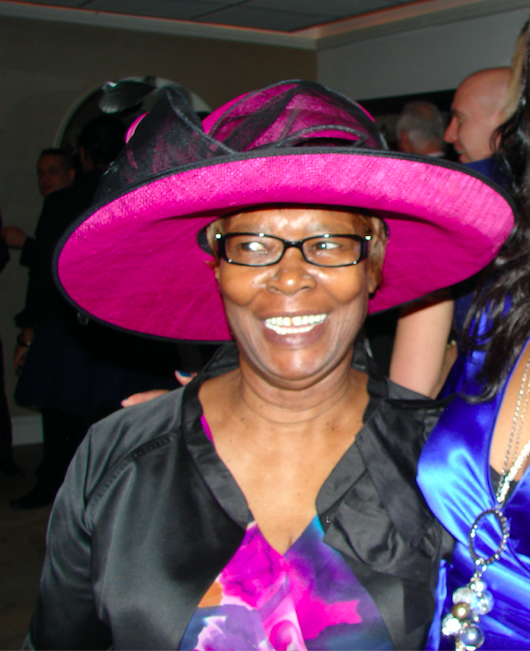 [/et_pb_blurb][et_pb_text _builder_version="4.17.4″ _module_preset="default" global_colors_info="{}"]
Judith Veronica Rowe, affectionately known as "Judy"
Of Mantle Court, Wandsworth, London UK, Formerly of Free Hill, Blackrock, St Michael.
Wife of the late Oswald Rowe
Devoted Mother of Ricardo, Ulric, Terence and Sandra Rowe
Sister Of Valerie Alleyne, Nancy Knight, Dennis Reece, Bruce Reece (Barbados) Edwin Knight, Tony Knight (USA)
Grandmother of Coreen, Rochelle, Terri-Ann, Scott Rowe, Tyrone, Reis, Ryan, Daniel Rowe, Trent and Lauren Headley,
Great Grandmother of Marley and Max
Aunt Of Carlos, Anderson, Ronald, Pamela, Trevor, Rodney, Erica, Karen, Edwin Jnr, Natasha, Tony Jnr,
Sister-in-Law to Ken Farley (UK), Valreen Knight, Wendy Knight (USA)
Cousin to- Leslie Alleyne, Dennis Knight, Beverly Hoyte,
Great Friend of – Verona Watson, Lloyd & Andean Cadogan (Barbados) and Dorothy Ramsey (UK)
The Funeral of Judith Rowe leaves Barnes & Sons Funeral home for Balham SDA Church, London SW17 8AD, on 7thJul. Guests are asked to meet at 11am for the service and a live link will be shared for international guests who were not able to travel.
[/et_pb_text][et_pb_blurb title="JOHN JONES" image_icon_width="150px" _builder_version="4.17.4″ header_font="Vollkorn||||||||" header_font_size="20px" header_line_height="1.5em" body_font="||||||||" body_line_height="1.9em" text_orientation="center" custom_padding="0px|||||" animation="off" header_font_size_tablet="30px" header_font_size_phone="25px" header_font_size_last_edited="off|desktop" border_radii_image="on|100px|100px|100px|100px" border_width_all_image="10px" border_color_all_image="#ffffff" box_shadow_style_image="preset5″ box_shadow_vertical_image="0px" box_shadow_spread_image="2px" box_shadow_color_image="#eceff3″ image_max_width="150px" locked="off" global_colors_info="{}"]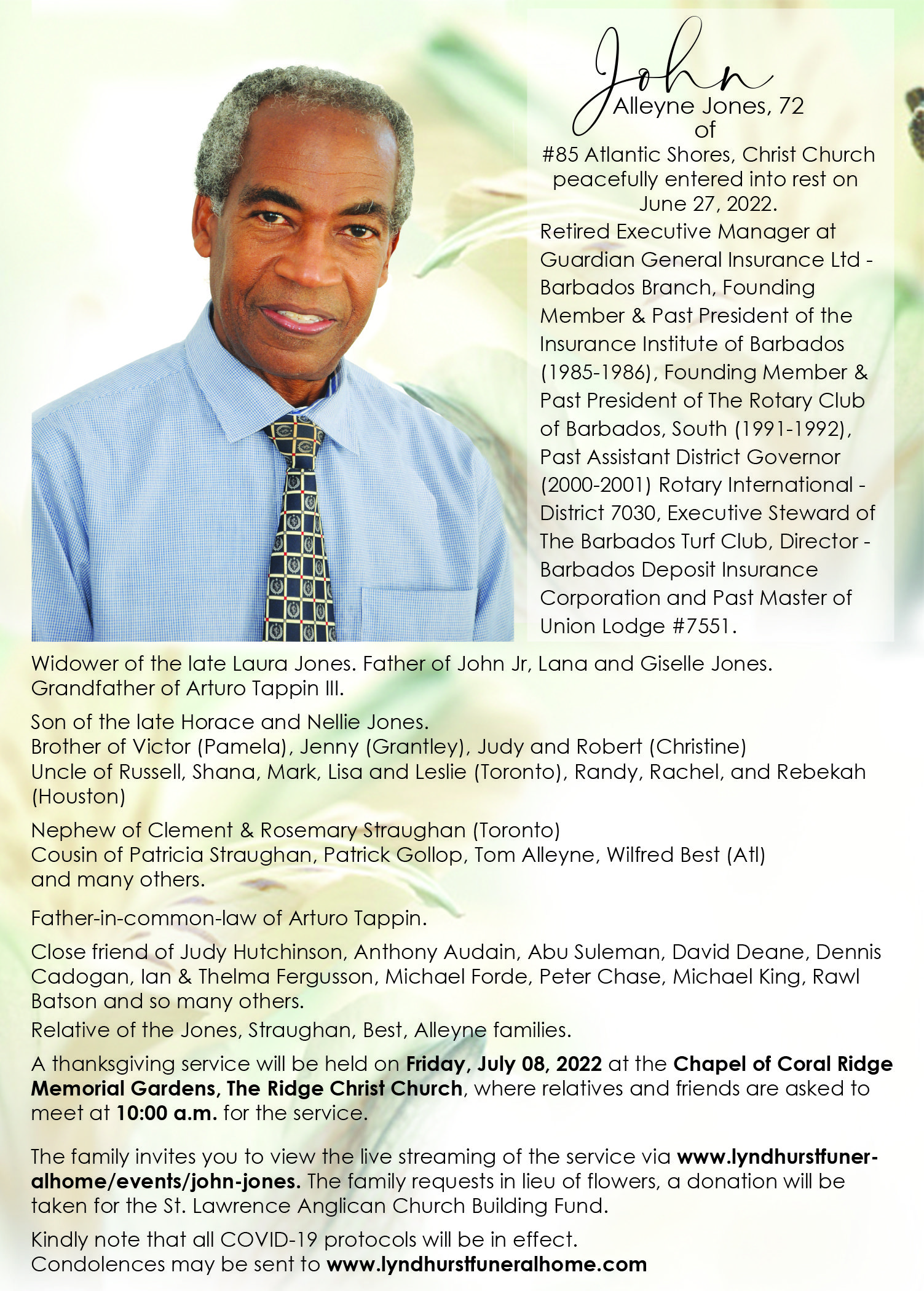 [/et_pb_blurb][et_pb_text _builder_version="4.17.4″ _module_preset="default" hover_enabled="0″ global_colors_info="{}" sticky_enabled="0″]
JOHN ALLEYNE JONES, aged 72, of #85 Atlantic Shores, Christ Church peacefully entered into rest on June 27, 2022. Retired Executive Manager at Guardian General Insurance Ltd – Barbados Branch. The thanksgiving service for John Alleyne Jones has been postponed until Monday, July 18, 2022 at the Chapel of Coral Ridge Memorial Gardens, The Ridge, Christ Church, where relatives and friends are asked to meet at 10:00 a.m. The family invites you to view the live streaming of the service and interment via www.lyndhurstfuneralhome.com/events/john-jones. The family requests in lieu of flowers, a donation will be taken for the St. Lawrence Anglican Church Building Fund. Kindly note that all COVID-19 protocols will be in effect. Condolences may be sent to www.lyndhurstfuneralhome.com
[/et_pb_text][et_pb_blurb title="Warren Forte" image_icon_width="150px" _builder_version="4.16″ header_font="Vollkorn||||||||" header_font_size="20px" header_line_height="1.5em" body_font="||||||||" body_line_height="1.9em" text_orientation="center" animation="off" header_font_size_tablet="30px" header_font_size_phone="25px" header_font_size_last_edited="off|desktop" border_radii_image="on|100px|100px|100px|100px" border_width_all_image="10px" border_color_all_image="#ffffff" box_shadow_style_image="preset5″ box_shadow_vertical_image="0px" box_shadow_spread_image="2px" box_shadow_color_image="#eceff3″ image_max_width="150px" locked="off" global_colors_info="{}"]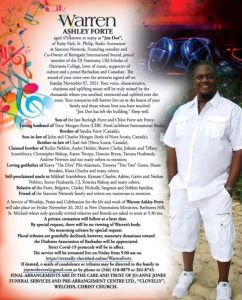 [/et_pb_blurb][/et_pb_column_inner][/et_pb_row_inner][/et_pb_column][et_pb_column type="1_4″ _builder_version="4.16″ custom_padding="|||" global_colors_info="{}" custom_padding__hover="|||"][et_pb_sidebar area="sidebar-main" _builder_version="4.17.4″ _module_preset="default" custom_margin="|||-49px||" global_colors_info="{}"][/et_pb_sidebar][/et_pb_column][/et_pb_section][et_pb_section fb_built="1″ custom_padding_last_edited="on|desktop" admin_label="Footer" _builder_version="4.16″ use_background_color_gradient="on" background_color_gradient_type="circular" background_color_gradient_direction_radial="top left" background_color_gradient_stops="rgba(255,255,255,0.34) 0%|rgba(255,255,255,0.75) 50%" background_color_gradient_overlays_image="on" background_color_gradient_start="rgba(255,255,255,0.34)" background_color_gradient_end="rgba(255,255,255,0.75)" background_color_gradient_end_position="50%" custom_padding="10vh|0|10vh||false|false" custom_padding_tablet="10vh||10vh||false" custom_padding_phone="5vh||5vh||false" locked="off" global_colors_info="{}"][et_pb_row _builder_version="4.16″ global_colors_info="{}"][et_pb_column type="4_4″ _builder_version="4.16″ custom_padding="|||" global_colors_info="{}" custom_padding__hover="|||"][et_pb_text _builder_version="4.16″ text_font="||||||||" ul_font="||||||||" ol_font="||||||||" header_font="Vollkorn||||||||" header_font_size="84px" header_letter_spacing="1px" header_line_height="1.2em" header_2_font="Vollkorn||||||||" header_2_font_size="44px" header_2_letter_spacing="1px" header_2_line_height="1.4em" header_3_font="||||||||" header_4_font="||||||||" header_5_font="||||||||" header_6_font="||||||||" max_width="800px" module_alignment="left" custom_margin="||20px|" animation_style="slide" animation_direction="left" animation_intensity_slide="2%" header_font_size_tablet="35px" header_font_size_phone="30px" header_font_size_last_edited="on|desktop" header_2_font_size_tablet="35px" header_2_font_size_phone="30px" header_2_font_size_last_edited="on|desktop" global_colors_info="{}"]
        Let Us Lend a Helping Hand
[/et_pb_text][et_pb_button button_text="Call: (246) 430-7300″ button_alignment="center" _builder_version="4.16″ custom_button="on" button_text_size="13px" button_text_color="#ffffff" button_bg_color="#1e4278″ button_border_width="0px" button_border_color="rgba(0,0,0,0)" button_border_radius="100px" button_letter_spacing="1px" button_font="Libre Franklin|600|||||||" button_icon="||divi||400″ button_icon_placement="left" button_on_hover="off" background_layout="dark" custom_padding="16px|26px|16px|44px|true|false" button_letter_spacing_hover="1px" button_bg_color_hover="#236299″ locked="off" global_colors_info="{}" button_text_size__hover_enabled="off" button_one_text_size__hover_enabled="off" button_two_text_size__hover_enabled="off" button_text_color__hover_enabled="off" button_one_text_color__hover_enabled="off" button_two_text_color__hover_enabled="off" button_border_width__hover_enabled="off" button_one_border_width__hover_enabled="off" button_two_border_width__hover_enabled="off" button_border_color__hover_enabled="off" button_one_border_color__hover_enabled="off" button_two_border_color__hover_enabled="off" button_border_radius__hover_enabled="off" button_one_border_radius__hover_enabled="off" button_two_border_radius__hover_enabled="off" button_letter_spacing__hover_enabled="on" button_letter_spacing__hover="1px" button_one_letter_spacing__hover_enabled="off" button_two_letter_spacing__hover_enabled="off" button_bg_color__hover_enabled="on" button_bg_color__hover="#236299″ button_one_bg_color__hover_enabled="off" button_two_bg_color__hover_enabled="off"][/et_pb_button][/et_pb_column][/et_pb_row][et_pb_row column_structure="1_4,1_4,1_4,1_4″ use_custom_gutter="on" gutter_width="2″ _builder_version="4.16″ custom_padding="0|0px|0|0px|false|false" animation_style="slide" animation_direction="left" animation_delay="200ms" animation_intensity_slide="2%" use_custom_width="on" global_colors_info="{}"][et_pb_column type="1_4″ _builder_version="4.16″ custom_padding="|||" global_colors_info="{}" custom_padding__hover="|||"][et_pb_divider color="rgba(0,0,0,0.08)" divider_position="bottom" divider_weight="2px" _builder_version="4.16″ global_colors_info="{}"][/et_pb_divider][/et_pb_column][et_pb_column type="1_4″ _builder_version="4.16″ _module_preset="default" global_colors_info="{}"][/et_pb_column][et_pb_column type="1_4″ _builder_version="4.16″ custom_padding="|||" global_colors_info="{}" custom_padding__hover="|||"][/et_pb_column][et_pb_column type="1_4″ _builder_version="4.16″ custom_padding="|||" global_colors_info="{}" custom_padding__hover="|||"][/et_pb_column][/et_pb_row][et_pb_row column_structure="1_5,1_5,1_5,1_5,1_5″ _builder_version="4.16″ custom_margin="70px||70px||true" global_colors_info="{}"][et_pb_column type="1_5″ _builder_version="4.16″ custom_padding="|||" global_colors_info="{}" custom_padding__hover="|||"][et_pb_image src="https://starcomnetwork.net/wp-content/uploads/2020/12/logo_03.png" align_tablet="center" align_phone="" align_last_edited="on|desktop" _builder_version="4.16″ filter_invert="50%" global_colors_info="{}"][/et_pb_image][/et_pb_column][et_pb_column type="1_5″ _builder_version="4.16″ custom_padding="|||" global_colors_info="{}" custom_padding__hover="|||"][et_pb_image src="https://starcomnetwork.net/wp-content/uploads/2020/12/logo_06.png" align_tablet="center" align_phone="" align_last_edited="on|desktop" _builder_version="4.16″ filter_invert="50%" locked="off" global_colors_info="{}"][/et_pb_image][/et_pb_column][et_pb_column type="1_5″ _builder_version="4.16″ custom_padding="|||" global_colors_info="{}" custom_padding__hover="|||"][et_pb_image src="https://starcomnetwork.net/wp-content/uploads/2020/12/logo_05.png" align_tablet="center" align_phone="" align_last_edited="on|desktop" _builder_version="4.16″ filter_invert="50%" locked="off" global_colors_info="{}"][/et_pb_image][/et_pb_column][et_pb_column type="1_5″ _builder_version="4.16″ custom_padding="|||" global_colors_info="{}" custom_padding__hover="|||"][et_pb_image src="https://starcomnetwork.net/wp-content/uploads/2020/12/logo_02.png" align_tablet="center" align_phone="" align_last_edited="on|desktop" _builder_version="4.16″ filter_invert="50%" locked="off" global_colors_info="{}"][/et_pb_image][/et_pb_column][et_pb_column type="1_5″ _builder_version="4.16″ custom_padding="|||" global_colors_info="{}" custom_padding__hover="|||"][et_pb_image src="https://starcomnetwork.net/wp-content/uploads/2020/12/logo_01.png" align_tablet="center" align_phone="" align_last_edited="on|desktop" _builder_version="4.16″ filter_invert="50%" locked="off" global_colors_info="{}"][/et_pb_image][/et_pb_column][/et_pb_row][/et_pb_section]