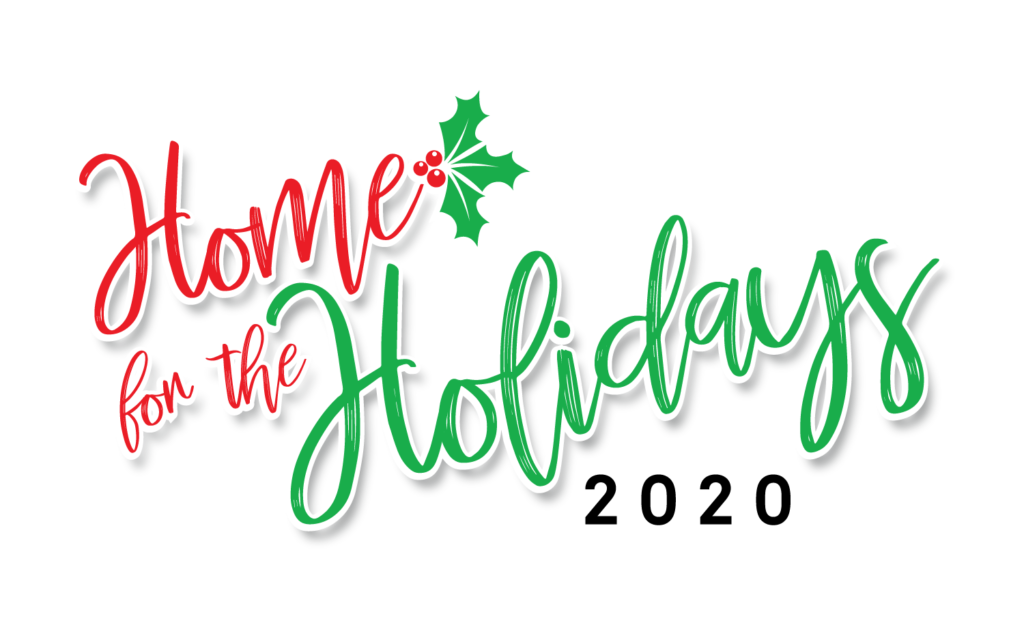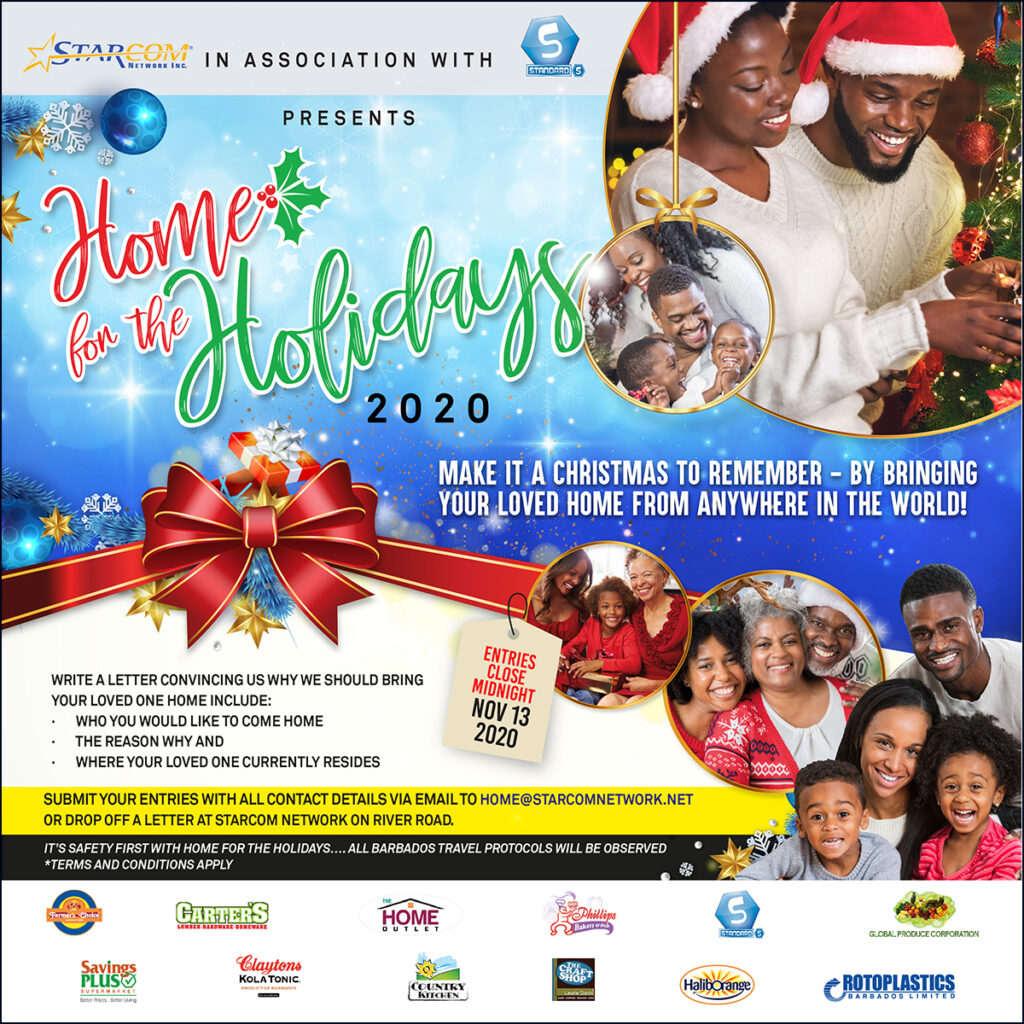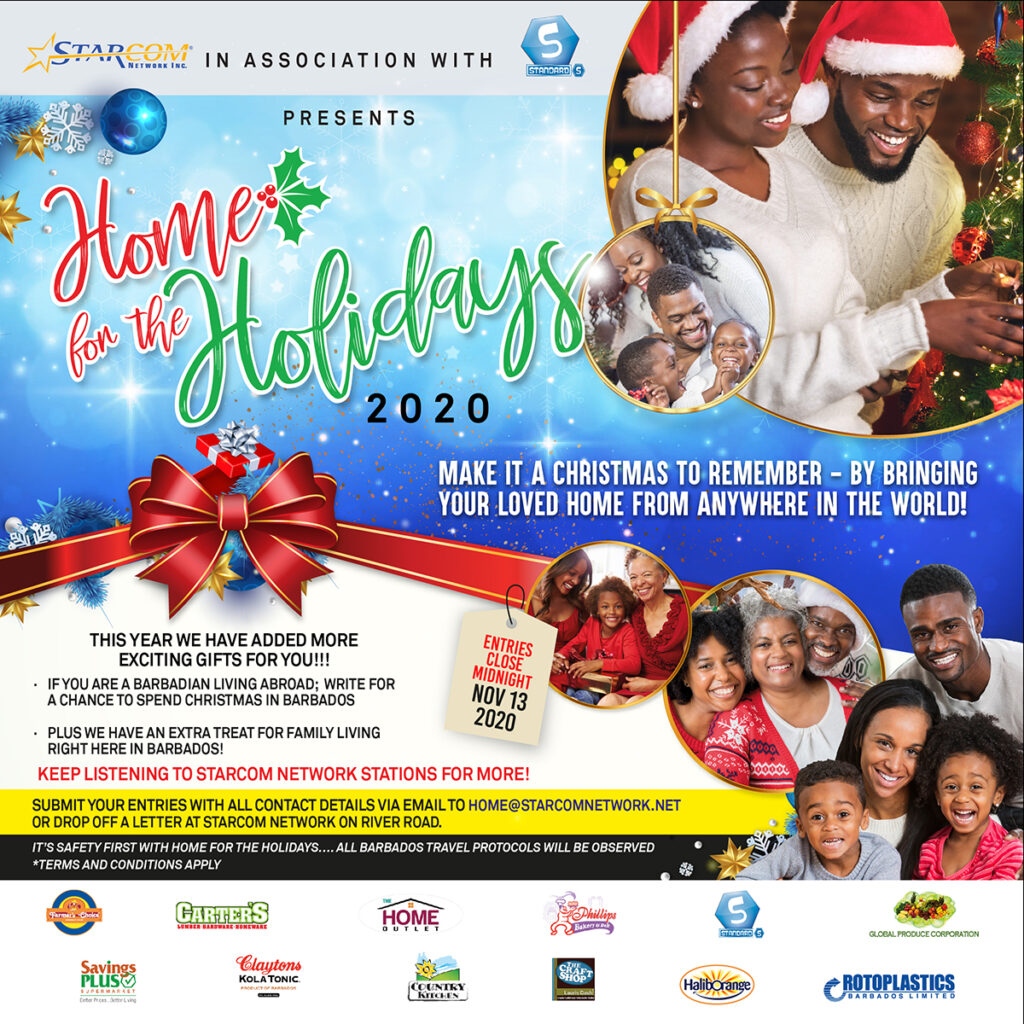 Starcom Network Inc. in association with STANDARD presents Home For The Holidays…
Make Christmas EXTRA SPECIAL by bringing your loved one HOME FOR THE HOLIDAYS FROM ANYWHERE IN THE WORLD .
THIS YEAR WE HAVE ADDED MORE EXCITING GIFTS FOR YOU , IF YOUR A BARBADIAN LIVING ABOARD, WRITE FOR A CHANCE TO SPEND CHRISTMAS IN BARBADOS
PLUS WE HAVE AN EXTRA TREAT FOR A FAMILY LIVING RIGHT HERE IN BARBADOS !!!!
KEEP lISTENING TO STARCOM NETWORK STATIONS FOR MORE INFO !!
HOME FOR THE HOLIDAYS 2020
IS BROUGHT TO YOU BY:
STANDARD DISTRIBUTORS – WHERE QUALITY IS A LIFESTYLE
CARTERS GENERAL STORE – AT CARTERS SERVICE COMES NATURALLY ,LUMBER, HARDWARE, HOMEWARE AND A WHOLE LOT MORE
FARMERS CHOICE – A BAJAN TRADITION
LAURIE DASH & SONS INC – "MAKE IT A CHRISTMAS TO REMEMBER AT LAURIE DASH, THE CRAFT SHOP, EXCLUSIVELY ON BAY STREET"
CLAYTONS KOLA TONIC- REACH FOR THE NEXT LEVEL
COUNTRY KITCHEN- SO FULL OF FLAVOUR (I'M LOVING COUNTRY KITCHEN)
SAVINGS PLUS SUPERMARKET – BETTER PRICES … BETTER LIVING
GLOBAL DIRECTORIES
THE HOME OUTLET INC – THE HOME OUTLET INC. LIVING EASY LIVING HAPPY..
PHILLIPS BAKERY & DELI – PHILLIPS BAKERY, MAKING YOUR DAY SWEETER ONE BITE AT A TIME
GLOBAL PRODUCE – EATING HEALTHY FRUIT AND VEGETABLES. ALWAYS FRESH.
ROTOPLASTICS – MANUFACTURERS OF THE TUFF TANK WATER STORAGE TANK AND YOUR TANK INSTALLATION AND MAINTENANCE SPECIALIST…. ALSO, DISTRIBUTORS OF THE PENTAX WATER PUMP.
AJA PRODUCTIONS
AND
STARCOM NETWORK INC.
#HomefortheHolidays2020#HomefortheHolidays#Barbados#StarcomNetwork