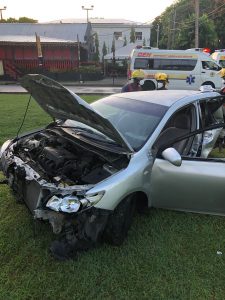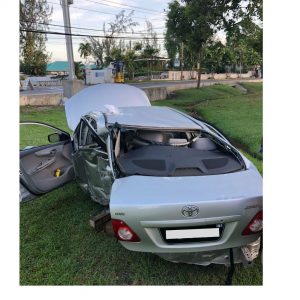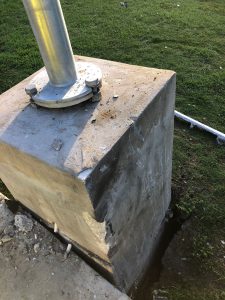 Two men were injured but not critically when the car in which they were travelling ran off the road and flipped along Holetown Road, in St. James early this morning.
They were headed northwards in a silver Toyota Corolla car when around 5 AM it veered off the road to the right, struck a sidewalk, a wall and another concrete structure, flipped off the road and landed in a grassy area.
The driver was unresponsive while his passenger complained of pains in the head and stomach.
They were both freed by the Fire Service using the jaws of life and taken to the QEH by ambulance.